Robert Walker, Vice-President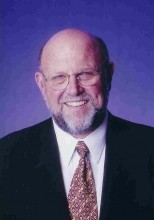 Robert Walker became Executive Director of The Frank H. and Eva B. Buck Foundation in November 2003. Located in Vacaville, CA, the Foundation has a special focus on education and has served Napa, Solano, Yolo, Sacramento, San Joaquin and Contra Costa counties since 1990. He has been active in nonprofit and arts management since 1973 and has held major positions at the New York City Opera, San Francisco Opera, Sacramento Symphony and other arts and cultural organizations.
From 1995 to 2003 Robert was Executive Director of The Management Center, San Francisco, a nationally known management support organization that developed the capacity of nonprofit leaders to build powerful and effective organizations. He has served on several national and local boards including the Alliance for Nonprofit Management, the California Association of Nonprofits, the California Assembly of Local Arts Agencies, and the California Confederation of the Arts. He recently completed a two year term as President of the Golden Gate Chapter, Association of Fundraising Professionals. He is currently a member of the Board of Governors of The Commonwealth Club, and a board member of Chanticleer.
Robert received his B.A. from UC Berkeley, M.A. from SFSU and his M.B.A. from UCLA's Graduate School of Management. An accomplished musician and former officer in the U.S. Navy, he has also been active in local civic, nonprofit and other organizational activities.
Contact CSL if you are interested in setting up a program in your region, focus area or funding area.