Francis Kihanya, Treasurer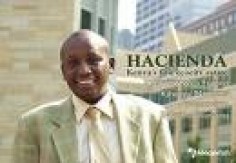 Francis Kihanya is the CEO of Manyatta, an eco-friendly real estate housing development company. Francis has over twenty years of experience in accounting, finance, management and marketing both in the private sector and in the nonprofit sector. He has held senior positions both in the United States and in Africa. He has also provided accounting services to the East Bay Agency for Children and other San Francisco Bay Area nonprofit organizations.
Francis completed his CPA (K) certification classes at Strathmore School of Accountancy. Francis is an avid member of Toastmasters and has held various leadership positions for Toastmasters International. In addition to The Center for Social Leadership, Francis is currently a Board member for two other nonprofit organizations, Project Baobab and Casa Francisca, a refugee services organization in the S.F. Bay Area.
Contact CSL if you are interested in setting up a program in your region, focus area or funding area.