The Center for Social Leadership's Executive Advisory Board (EAB) is an all-volunteer group of skilled professionals who help shape CSL's strategic direction and implement its programming, fundraising, and operational activities. The EAB meets frequently to discuss CSL's quarterly and long-term activity plans. EAB members are successful leaders from the public, private, and nonprofit sectors, and bring a wealth of skills and experiences that CSL leverages to produce high-impact programs for nonprofit senior leaders and youth.
CSL's Executive Advisory Board members are: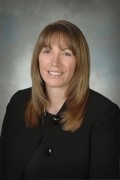 Patty Chen (Chairperson) (retired) was Vice President of Customer Management and Technology Integration at Freddie Mac. In this position, she was responsible for creating and executing comprehensive strategic plans to assist Freddie Mac's customers in achieving greater operational efficiency. She also led Freddie Mac's effort to ensure Mortgage Servicers complied with the U.S. government's Making Home Affordable initiative. Patty was a senior executive experienced in creating and championing comprehensive customer programs and operational support systems. She has been noted for building strong organizations that deliver excellent customer service with strong internal operational efficiencies. She has spoken at numerous conferences both internationally and in the US on leadership and industry topics. Prior to joining Freddie Mac, Chen consulted on a variety of Department of Defense projects ranging from more effective transportation methods to Navy personnel systems for Advanced Technology in Reston, VA. She holds a B.S from Rutgers University and an MBA from George Washington University.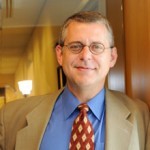 James R. Bailey is the Stacy and Jonathan Hochberg Professor of Leadership Development and Director of the World Executive MBA at the George Washington University School of Business, and a Fellow in the Centre for Management Development, London Business School. He has been the recipient of many teaching distinctions, including three Outstanding Educator Awards. In 2006, he was named one of the world's top ten executive educators by the International Council for Executive Leadership Development. He has published over 50 academic papers and case studies, and is the author of five books, including the award-winning Handbook of Organizational and Managerial Wisdom. He has designed and delivered hundreds of executive programs for firms like Nestle, UBS, Morgan Stanley, as well as several major law firms and US Congressmen. Dr. Bailey is a frequent keynote speaker who has appeared on broadcast programs for the BBC, NPR, and Fox News Channel, and whose work has been cited in such outlets as the Wall Street Journal, Fortune and Forbes. He is a frequent contributor to The Hill, Washington Post, Washington Business Journal, and Harvard Business Review. He has served as a dean, department chair, and program director during his 20 year academic career.
Sandra Crowe, MA, PCC, the author of Since Strangling Isn't an Option…. (Perigee,'99), and I Didn't Sign Up for This!: 7 Strategies for Dealing With Difficulty in Difficult Times (Two Harbors Press, 2012), is a professional speaker, trainer, coach, and facilitator. Her focus is to impart communications skills to create awareness of ineffective behaviors and to move people and teams forward in their mission. Past clients include: The Executive Office of the President, Social Security Administration, FBI, Dept. of Agriculture, Marriott, Sony Corp., Southland Corp, Citicorp, The Discovery Channel, Sears, The Census Bureau, National Association of Female Executives, Union Labor Life Insurance, NASA and Depts. of Army &Navy, Food and Drug Administration (FDA), and the National Institutes of Health (NIH). Past Media Includes: NPR, CBS Morning News, To Tell the Truth, ABC7, WBAL-Baltimore, WUSA9, The Washington Post, The New York Times, LA Times, Cosmopolitan, Good Housekeeping, Woman's World, Men's Health, Dr. Toni Grant, WHUR, and To Tell the Truth. Sandra has a passion for international culture having lived in West Africa and spent time in Mexico, Central and South America and having driven from her home in Washington, DC to El Salvador.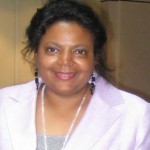 Kathy Deboe is a native Washingtonian, retired from a 33-year career at the International Monetary Fund. Her last position was Director of Civic and Community Relations, issuing grants to nonprofits both locally and in developing countries as well as serving as team captain for volunteers at Rebuilding Together with Christmas in April, Miriam's Kitchen and the Capital Area Food Bank. Kathy remains a civic grants reviewer for the International Monetary Fund and the Catalogue for Philanthropy. She also reviewed proposals for the World Bank, the Wilmer Shields Rich Awards and Serve DC. She worked for six years with the Mayor's Office of Partnerships and Grant Services, where she helped facilitate the design and delivery of capacity-building classes for small, emerging, nonprofit organizations and managed the grants information resource center. Currently she is working with two foundations and five nonprofits as a Board Member or Consultant to review proposals and design and implement programs and fundraising. Kathy earned a Bachelor's degree in International Relations from American University and a Master's of Public Administration degree from George Washington University. She is also a graduate of DC Neighborhood College and Leadership Greater Washington. She has been a member of Washington Regional Association of Grantmakers since 2000.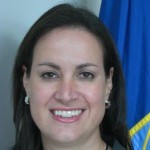 Edna Diez is a Leader in Business Transformation in Human Capital solutions, with over 18 years of domestic and international management and consulting experience, leading large-scale programs in HR Transformation, HR Shared Services, Technology Solutions and Organizational and Culture Change. She joined the Inter-American Development Bank in 2010 as Chief of the Leadership and Employee Development Division, designing and delivering talent management solutions for the Bank. Since 2013, she is leading the change management effort in a Bank-wide transformation program which impacts over 4,000 users in 29 locations in Latin-American and the Caribbean. Before joining the IDB, Edna was the HR Service Center Manager at the World Bank in Washington DC. Previously, she was a management consultant for IBM and PricewaterhouseCoopers, where she provided Business and HR transformation advice to global clients in the private and public sector, having worked in Europe, Asia, Latin-America and the United States. She is an economist from the University of Houston, TX and holds an MBA from the Catholic University of Leuven in Belgium.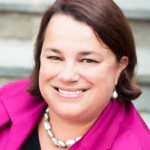 Lisa Dubois is an Associate Broker with the following credentials: RE/MAX Hall of Fame recognition; Certified Residential Specialist (CRS) designation — a certification awarded to less than 5% of realtors nationwide; and Accredited Buyer Representative (ABR). Lisa has lived in the DC metro area for close to two decades and is a locally recognized market expert. Lisa's attention to detail and negotiating skills have contributed to her stellar success. She is a licensed realtor in Virginia and Washington DC, and has earned the following honors: NVAR Lifetime Top Producer, RE/MAX Lifetime Achievement Award and #5 RE/MAX agent in Virginia for 2011.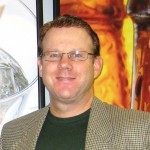 Rob Hill is New Programs Manager, Customer Experience at Total Wine & More headquarters in Potomac, MD. He is a Certified Cicerone® beer expert and the senior subject matter expert for the Company's off-premise beer retail profit center (excluding buying). Rob is author of "Total Guide to Beer", the Company's first-ever consumer/enthusiast book about the world of beer, with an initial 200-page printing of 350,000 copies published in June 2012, now available complimentary in all Company store locations and in digital format in iTunes' iBooks. He is the creator of all customer and internally-facing beer education/classes, and manages, leads, or contributes to all beer-related content produced for the Company's social media presence, Website, blog, video, and other publications. Rob is a retired Commander, U.S. Navy Supply Corps (active and Reserve). He holds a B.S. from The Citadel, The Military College of South Carolina, and an MBA from Boston University.
Contact CSL if you are interested in setting up a program in your region, focus area or funding area.